Filter by Category
Healthy Pregnancy for South Asians Class Series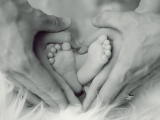 78820: Healthy Pregnancy for South Asians Class Series
with Anjali Sardeshmukh, Licensed Midwife & Childbirth Educator

Next available session starts Jan 10, 2024 at 6:30 pm
1 additional session on Feb 7, 2024
Learn about nutrition, exercise and preparing for birth. This 1½-hour virtual four-part class series is designed to be taken over different stages of your pregnancy journey and after your baby is born.  Taught by an experienced midwife and childbirth educator with guest speakers in prenatal nutrition, exercise and lactation.  *This information presented is in promotion for healthier pregnancy outcomes for South Asian families and everyone is welcome to attend.  
Cost:  $100 per family - Total fee for all four (4) series: 
1. Early 2nd trimester  (14-16wks): will cover basic guidelines for a healthy pregnancy including dos and don'ts and culturally specific nutrition tips for providing the best nutrition for you and your baby.  We focus on supporting pregnancy and birth as a transformative experience.  *Guest Speaker:  Prajakta Waingankar, Nutritionist, South Asian Heart Center
2. Late 2nd trimester  (24-26wks): will cover common discomforts of labor including specific exercises you can do at home to increase your comfort as your body changes.  Our prenatal exercise instructor will lead you through specific exercises designed to support you throughout your pregnancy.  New snack tips/recipes will be offered.  *Guest Speaker:  Ginny Hibbs, RN, ECH L&D Nurse, Certified Prenatal Exercise Instructor  
3. Early 3rd trimester  (34-36wks): will include information on preparing for labor including exercises focusing on strengthening areas needed for labor and birth.  The benefits of vaginal birth and how to be an active participant in your labor will be discussed, as well as the role of partners and family members.  
4. Postpartum  (4-6wks after delivery): will address common concerns after birth from breastfeeding issues including recommendations of foods that support milk production, to postpartum exercises and emotional support as you recover from birth.  *Guest Speaker:  Harpreet Bolla, RN, IBCLC, ECH Lactation Consultant
Participants will be provided with PowerPoint slides of resources, recipes, shopping lists and exercises as part of this class series. 
*Privacy & Refund Policy: No recordings are available.  For a full refund, you must request to cancel registration at least three (3) days prior to class start date, otherwise a transfer or credit will be issued.  Accepting credit card payments through online registration only.
Class details and Zoom link provided within an email receipt upon registering and an email reminder sent two (2) days before class.  Questions contact: Maternalchildeducation@elcaminohealth.org or (650) 988-8303