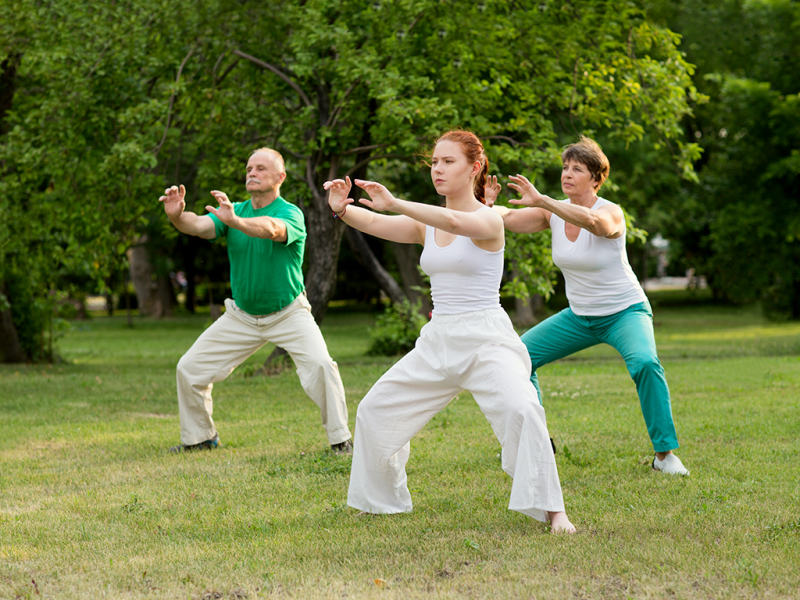 [Virtual Class] Qigong for Health and Well-being 居家氣功系列英文課
with 氣功老師 蔣雁文 Edith Chiang
Free
Register here:https://elcaminohealth.zoom.us/meeting/register/tJYsd-6hpzsrGNe7x30sws6gqDZ-drIeRO3e  
In celebration of Lunar New Year, Chinese Health Initiative is offering a free Qigong class series for beginners to help enhance your physical, mental and emotional well-being.
Everyone is welcome! No experience required. Come experience this ancient Chinese exercise and learn self-healing tools for the New Year, and activate your relaxation response to stress!
Free English Class Series; Drop-ins welcome
Date: Fridays- 1/27, 2/3, 2/10
Time: 12 p.m. – 12:45 p.m.
Instructor: Edith Chiang
A certified Dayan qigong instructor from Wen Wu School of Martial Arts in El Cerrito, CA. Edith has been practicing martial arts and Tai Chi since 6 years old and won 2nd place in the first International Chinese Martial Art Competition's weapon category in 1979. She's been teaching Dayan Qigong at El Camino Health, Kaiser, Palo Alto Medical Foundation, and various senior facilities since 2004.
Please email any questions to Chinese Health Initiative at chi@elcaminohealth.org 
報名: https://elcaminohealth.zoom.us/meeting/register/tJYsd-6hpzsrGNe7x30sws6gqDZ-drIeRO3e     
為慶祝中農曆新年,華人健康促進計畫邀請大家一起來體驗這項古老的中國保健方法,以幫助您提升身心健康。氣功不需要任何設備,也沒有場地的限制,很適合在家裡練習。不需要任何基礎,適合所有年齡和各種健康情況。
日期: 週五, 1/27, 2/3, 2/10
時間: 12 p.m. – 12:45 p.m.
氣功老師: 蔣雁文
出身中醫世家,父親蔣雲仲精通中醫和太極,母親劉惠如是大雁氣功第二十七代傳人楊梅君的入室弟子。六歲起習武,曾於一九七九年得到國際武術大賽得獎。自2004年起在灣區多家醫院和社區教授氣功。
課程以英文進行(class conducted in English)
敬請事先報名,報名後您會收到參加視訊講座的聯結
Session 1:

Jan

27

-

Feb

10th

,

2023

Fri

from

12:00 - 1:00 pm

Session 3:

Feb

10th

,

2023

Fri

from

12:00 - 1:00 pm

Online registration unavailable
Online Class
For more info, call us at .